Why invest in an intraoral scanner for your dental practice?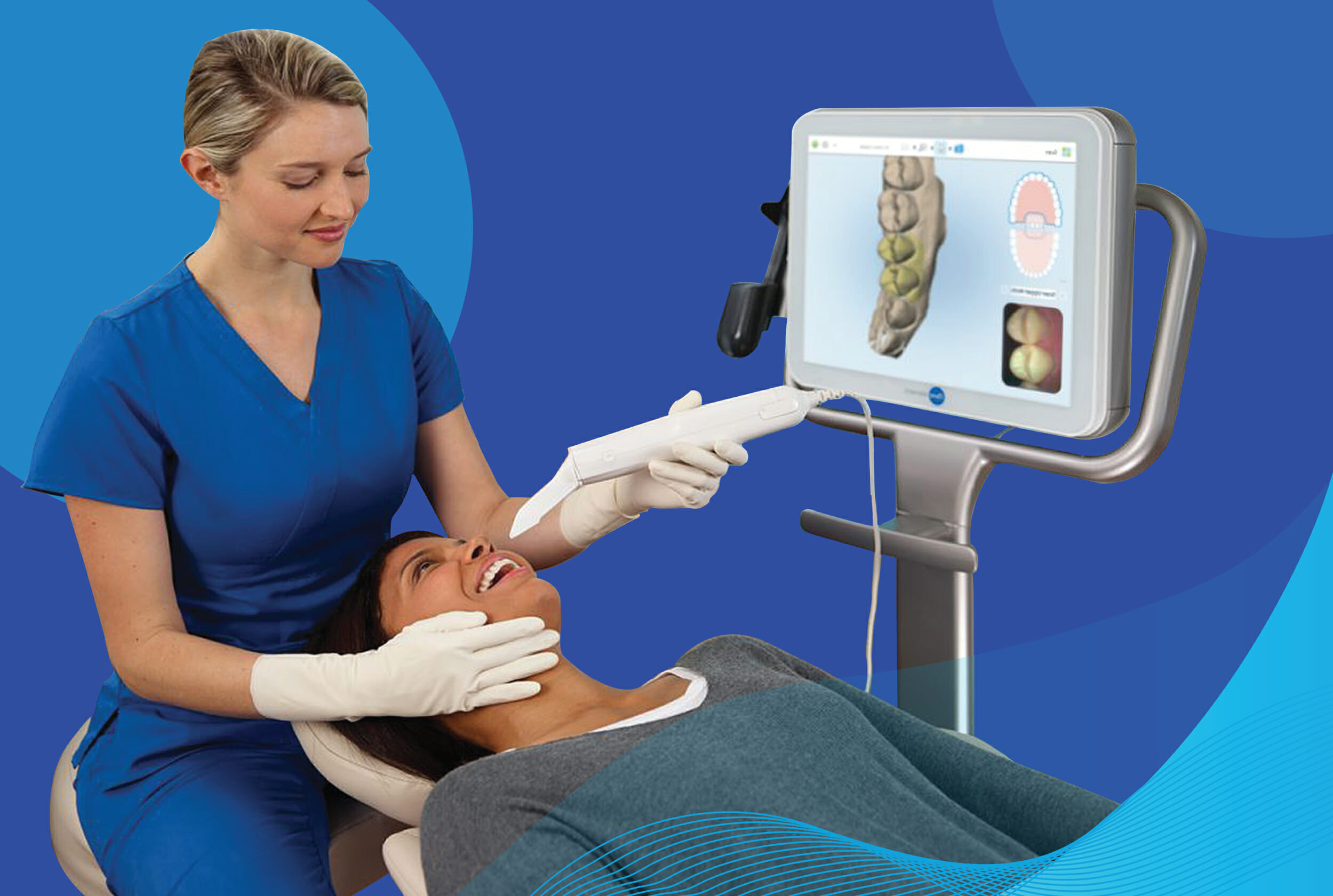 For most dentists, alginate impression techniques and the materials used have remained unchanged throughout their careers. One of the biggest disadvantages of this method is that the information transfer of traditional impressions can be distorted during the production process which results in less accuracy when fitting dental appliances, implants and restorations. These also require more time and materials to fix. Adopting digital workflows in your dental practice can help improving efficiency and reducing the risk of errors. A lack of integration with digital workflows can result in reduced efficiency, more complicated workflows, and further room for error.
However, digital technology has advanced over the last decade and offers dentists a range of new methods to provide better experiences and outcomes for patients. Intraoral scanners have become an easy way to step into digital dentistry. The scanners simplify and speed up the task of accurately modeling a patient's oral cavity.
In this guide, we will examine what intraoral scanners are and why they're a good investment for your dental practice.
What is an intraoral scanner?
An intraoral scanner is a handheld device used in dentistry to create a digital impression of a patient's teeth. A light source from the scanner is projected into the patient's mouth and thousands of images are captured by imaging sensors and processed by scanning software. An accurate 3D model is created and displayed on a screen. The data produced by intraoral scanners can be transferred digitally to dental labs to create restorations, sleep appliances and implants, replacing the traditional impression which needs longer processing time and resources.
The many applications and ease of use of intraoral scanners make them extremely powerful and efficient tools for dental practices.
The impact of intraoral scanners on your dental practice
Intraoral scanners are improving dentistry and the dental healthcare experience for patients. In this section, we will examine the impact intraoral scanners can have on your dental practice.
Time savings
Digital scanning takes much less time than traditional impressions, with no impression material required and no time spent waiting for materials to prepare, dry and clean. Digital impressions remove the need to order custom trays as well as disinfect and pour materials into impression molds, making this process much simpler and leaving practice staff free to work on other value-adding activities. This extra time can be used to focus on patient care.
Better workflows
Digital impressions integrate seamlessly into your existing practice to help to improve collaboration with labs and peers and to provide a more efficient workflow which benefits the dental practice, laboratory and patients. An intraoral scanner helps to improve existing workflows in your practice. You won't have to repeat impressions, restorations will fit better, and treatment times will be shorter.
The digital data can be instantly shared with the laboratory of your choice, as long as you choose an open intraoral scanner with validated workflows and the most relevant lab software. Integrations with other technologies such as 3D printers provide opportunities for dentists to offer a wider range of treatments in ways that are not possible in an analog environment.
Cost savings
The cost savings of using intraoral scanners in a dental practice can be huge. Replacing analog impressions reduces or eliminates the need to buy impression material and pay shipping costs. The digital workflow helps to reduce costs since the impressions don't need to be shipped to the lab and stored in the practice.
Practice growth
Intraoral scanners are an entry point into digital dentistry and a way to digitize existing workflows and save time. This allows you to grow your practice over time, starting with intraoral scanning and gradually adding more indications and treatments over time.
Showing patients a visual representation of their treatment on screen and providing a more comfortable experience helps to improve patient satisfaction. This results in an increase in patient acceptance rates. Intraoral scanners can be used across different indications including orthodontics, implants, and restorative dentistry complementing your existing procedures. You can start implementing intraoral scanning as part of the treatments already offered by your practice. As you develop more scanning skills, you can gradually introduce new applications.
Increase hygiene and safety
Intraoral scanners provide simplified infection control and a more hygienic method for taking impressions; something that became particularly important during the COVID-19 pandemic. Taking impressions digitally reduces the risk of contaminated impression trays and treatment can be completed within fewer visits, keeping dentists, practice teams, and patients safer.
Itero's intraoral scanner, Flex Foundation is provided with removable sleeves that can be washed in practice. Itero is approved as a medical device to be used in the vicinity of patients.
Easy to use
The technology used for intraoral scanners is continuously improving to make it faster and easier to scan and produce excellent results. This makes them more attractive to dentists who feel more confident in learning to use an intraoral scanner.

Intraoral scanners are no longer considered to be a piece of equipment that is only for complex dental cases. They are being used more and more in everyday dentistry.

A good intraoral scanner should be easy and intuitive to use so that they fit perfectly into your workflow to help you save time. It should fit comfortably in your hand, feel comfortable in the patient's mouth and align with your existing workflows, making them more efficient.
Why should you invest in an intraoral scanner?
As we have already seen, intraoral scanners can have a huge impact on your dental practice, and there are several benefits and factors to consider when investing in one.
Improve patient comfort and experience
Patient comfort is essential. The discomfort of dental procedures can make many patients feel reluctant when visiting their dental practice so, improving processes and treatment options can help to ease this.
Digital scans provide a faster and more comfortable approach for taking impressions than analog methods that are associated with unpleasant tasting materials, bulky trays and possible gagging.
In addition, on-screen 3D scans allow dentists to provide visual treatment options to communicate with the patient and show a visual representation of the treatment outcome. This helps to meet the expectations of the patient, as well as results in a greater treatment uptake.
Increase accuracy
One of the greatest advantages of adding an intraoral scanner to your dental practice is the improved accuracy they provide. The precision of digital impressions compared to analog methods allows a better fitting of crowns, dentures, and splints. This reduces the need for more appointments.  Also, this potentially reduces the risk of distorted or inaccurate models.
Gain competitive edge
Digital dentistry is more prominent than ever with dentists everywhere looking to implement digital workflows into their practices. Failing to make the switch over to digital dentistry can leave you behind your competitors who can offer a smoother and a more comfortable experience to patients.
Adding an intraoral scanner to your practice may be the first step into digital dentistry and allow you to differentiate your dental practice from the competition.
Leap into digital dentistry
Intraoral scanners are an easy first step to digitizing your dental practice. It's important to choose a scanner that is easy to use and intuitive to operate. This will allow you to offer corresponding treatments efficiently from the beginning with very little time required to train staff.The Itero solution is easy to integrate into your dental practice and can be used as a standalone scanner to digitize your existing workflows.
Intraoral scanners are designed to fit into your everyday workflows, allowing you to complete treatments quickly, accurately and with fewer patient visits required.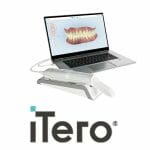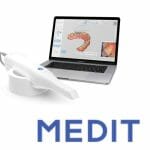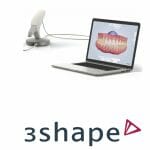 Key applications of intraoral scanners in dentistry
Intraoral scanners are designed to fit into your everyday workflows, allowing you to complete treatments quickly, accurately and with fewer patient visits required. Let's have a closer look at the applications intraoral scanners can be used for. Currently, for crown and bridge procedures, a number of analog and digital methods are available. These methods have varying degrees of accuracy and can be time consuming or involve uncomfortable processes for patients. Intraoral scanners allow you to take scans with real time feedback to identify errors in the scan while the patient is still sitting there, saving time on patients revisiting the practice for further models. In addition, the accurate, high-quality, secure, and anonymized transfer of data over to a laboratory makes digital workflows within restorative dentistry run more smoothly. Make sure that the intraoral scanner that you choose is compatible with all major lab software, allowing you to continue your current relationship with your existing laboratory.
Orthodontic
More patients than ever are asking for orthodontic corrections for several reasons. Thus, adding an intraoral scanner to your practice could potentially help you to expand your patient base. Intraoral scanners provide an intuitive and accurate way to take models for orthodontic treatments such as braces, diagnostic models, mouth guards or clear aligners. The piece required can be fabricated by the lab directly from the 3D impression taken of the patient's mouth. The process of scanning and the turnaround time for appliances is much quicker as models do not need to be shipped over to the lab. Digital impressions also reduce the risk of damage to the model which will result in an inaccurate appliance and changes required.
Implants
As with orthodontics, using an intraoral scanner for implantology allows for more accuracy and time savings for patients returning minimizing the risk of implants not fitting properly. Data can be sent straight to the laboratory avoiding the possibility of the model becoming distorted or damaged in the process. This also creates a more comfortable experience for patients. For implantology, digital technologies now play a central role and intraoral scanners allow you to step towards a full digital implant workflow. With a high-end intraoral scanner, you will benefit from highly accurate scan data to open new possibilities and increase safety, effectiveness and comfort for you, your staff and your patients.
In summary
Intraoral scanners provide a safe, easy-to-use alternative to traditional impression techniques.
Digital impressions are the latest technology providing efficient results across a range of applications. It comes with a range of benefits, such as helping dentists to improve patient results, outcomes and to streamline processes within the general practice.
Go Digital with Elegant Dental Lab
For more information on how you can get an iTero scanner through us at Elegant Dental Laboratory, just reach out here: https://elegantlab.com/itero/. Or call us at (877) 335-5221.