How 3D Printing in Dentistry is the future!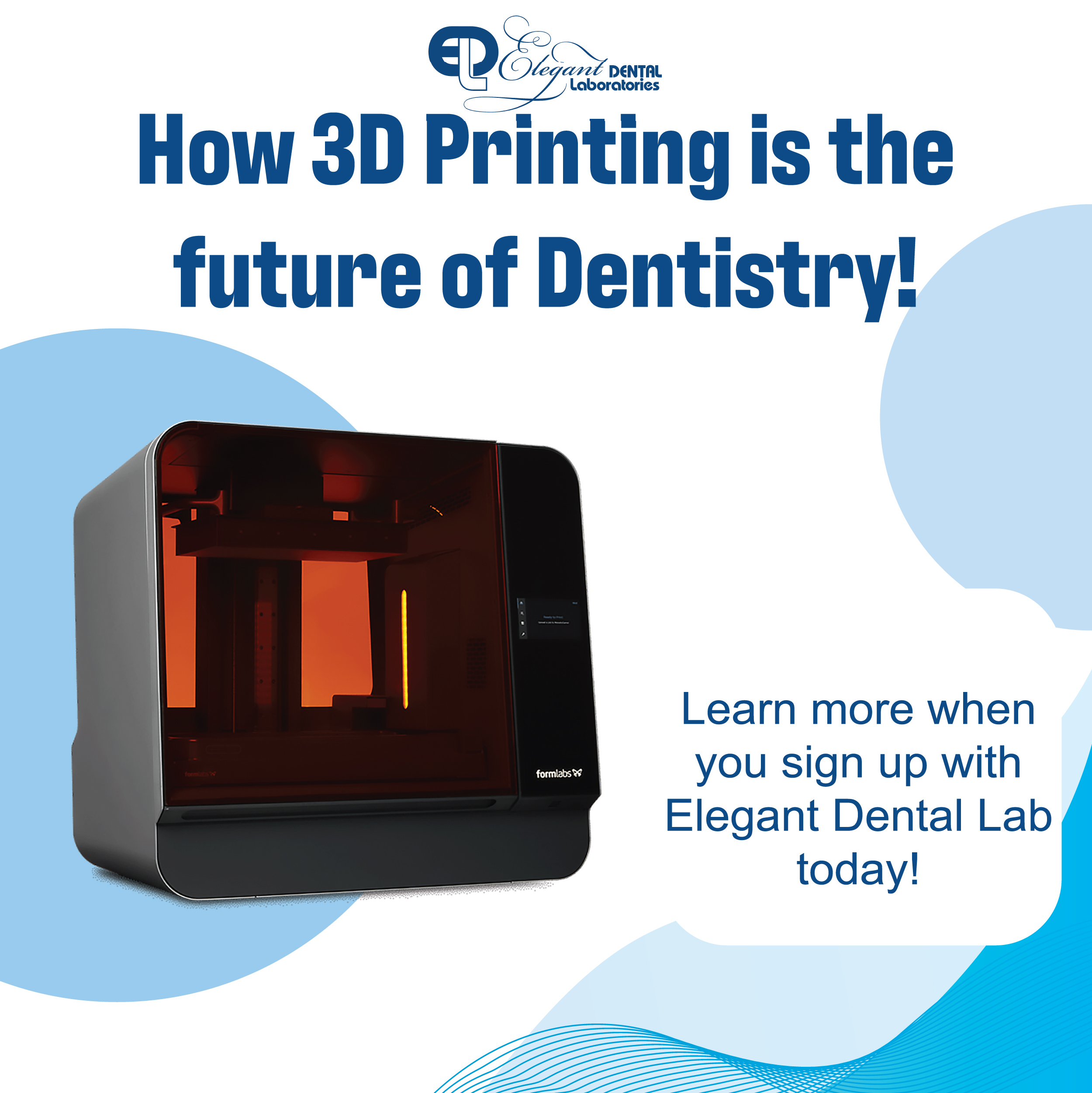 Not only is 3D printing still on the rise in the dental industry, but it's also up and coming in technological sectors and the business world alike. 2021 saw an increase in the use of 3D printing by dentists and that's a dental industry trend we expect to continue throughout 2022. 3D printing uses innovative materials such as resins, and also increases the speeds of creation for custom dentures, crowns, and more. With 3D printing, these can now be made in minutes instead of in days or weeks. While 3D printing has been around for years, possible applications are still coming to light in the dental industry. What started as a lab tool has blossomed into something that can be used in all aspects of general dentistry, implantology, prosthodontics, and even to create custom devices to help patients with sleep apnea. As of 2021, 3D printing was responsible for over three billion dollars of revenue in the dental industry. That number is expected to quadruple by 2028.
When it comes to 3D printing, a resin is commonly used in dental practices because it: • Provides an excellent finish with the capability to produce the fine feature details that are required for dental devices • Has the potential to be used for both short-term and long-term dental solutions
With the rise of interoral scanner such as Medit and iTero, as a dentist, you can create digital impressions so accurate it will make 3D printing a principal tool for the future of Digital Dentistry.
Before long, dental patients will expect quick delivery of prosthetics made with 3D printers and you'll be better served once you embrace this technology in your dental practice.