Before and After!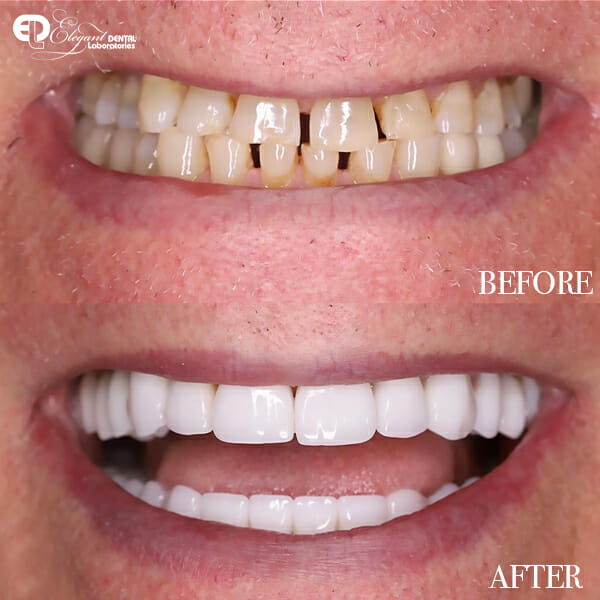 Can you tell how happy this patient is? Restoring youth and function due excessive wear. 28 porcelain crowns made by us at 𝙀𝙡𝙚𝙜𝙖𝙣𝙩 𝘿𝙚𝙣𝙩𝙖𝙡 𝙇𝙖𝙗 and procedure by Smile by design dental.
.
Just by seeing how great this restoration turned out, this patient will definitely enjoy their "Elegant" #smile.
.
It's just a taste of the quality we offer here at our lab! We also have a brand-new promotion!
.
Yes! That's correct, Elegant Dental Laboratories and #Itero, team up yet again to help you go digital with your cases.
.
Get a preowned iTero Flex Foundation Intraoral Scanner free on us when you send us in $850 or more worth of digital work per month and keep your account in good standing.
.
Click the link here for more details to sign up today!
.
Going digital is the future! Let us at Elegant Dental Laboratories guide you to a new area of dentistry and it will make you #smileelegantly