Before and After!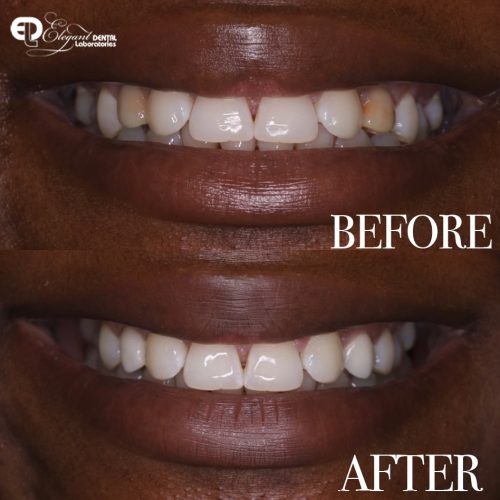 This case is done with 𝗘𝗺𝗮𝘅 𝗦𝗰𝗿𝗲𝘄-𝗿𝗲𝘁𝗮𝗶𝗻𝗲𝗱 𝗰𝗿𝗼𝘄𝗻𝘀, made by us at 𝙀𝙡𝙚𝙜𝙖𝙣𝙩 𝘿𝙚𝙣𝙩𝙖𝙡 𝙇𝙖𝙗
.
Just by seeing how great this restoration turned out, this patient will definitely enjoy their "Elegant" #smile.
.
It's just a taste of the quality we offer here at our lab! We also have a brand-new promotion!
.
Yes! That's correct, Elegant Dental Laboratories and #Itero, team up yet again to help you go digital with your cases.
.
Get a preowned iTero Flex Foundation Intraoral Scanner free on us when you send us in $850 or more worth of digital work per month and keep your account in good standing.
.
Click the link here for more details to sign up today!
.
Going digital is the future! Let us at Elegant Dental Laboratories guide you to a new area of dentistry and it will make you #smileelegantly